Are baths in hotel bedrooms a great hotel treat or just a ghastly design nonsense?
I only ask because almost every hotel I've stayed in recently has at least one room where the bath is in the bedroom – at the foot of the bed, sometimes, or in pride of place by the window – and I just think it would be the weirdest thing to have a bath while someone is in bed trying to watch the telly. Or am I missing out on a fabulous romantic experience?
A step way, way too far for me though is taking intimacy one stage further, and having open-plan bathrooms – watch me in the shower! – or even – the horror – of transparent loo doors. This can NEVER be a good thing, surely? Have a look and see what you think…
It's one of Dormy House's smartest bedrooms – but look, there's a bath just around the corner…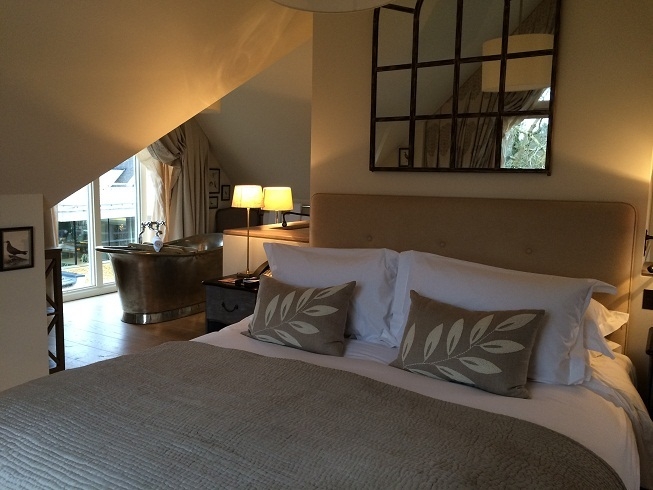 Just a few miles away it's the equally lovely Barnsley House – but there's a bath right at the end of the bed…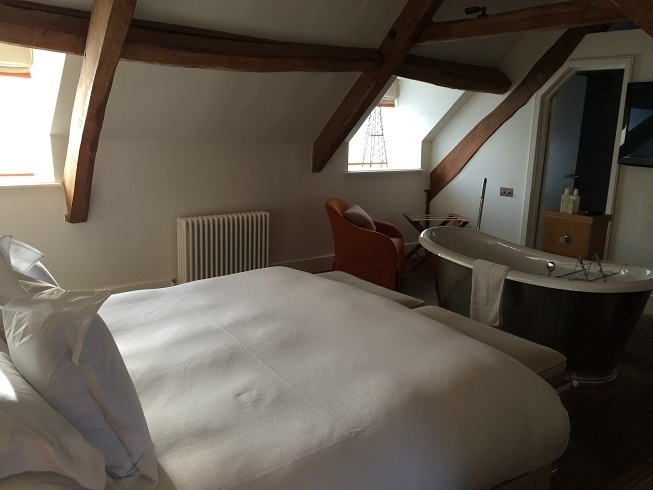 At Dormy House's neighbour, the award-winning luxury hotel Foxhill Manor, they've got two baths, facing each other (and yes, they're both in the bedroom)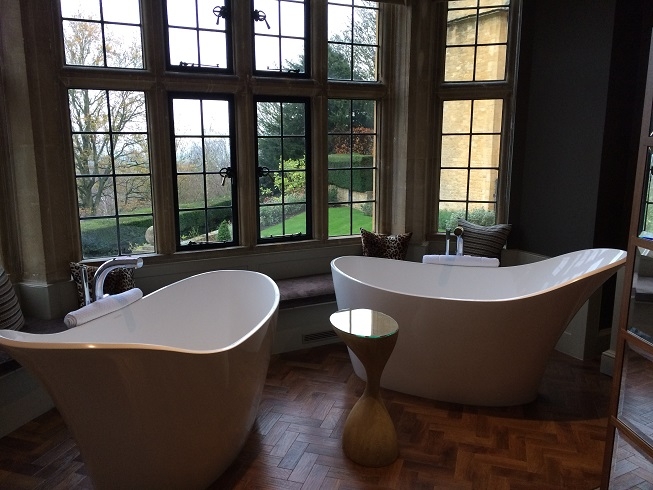 Here's the wedding suite at Burley Manor in the New Forest… and yes, there's a bath in the bedroom.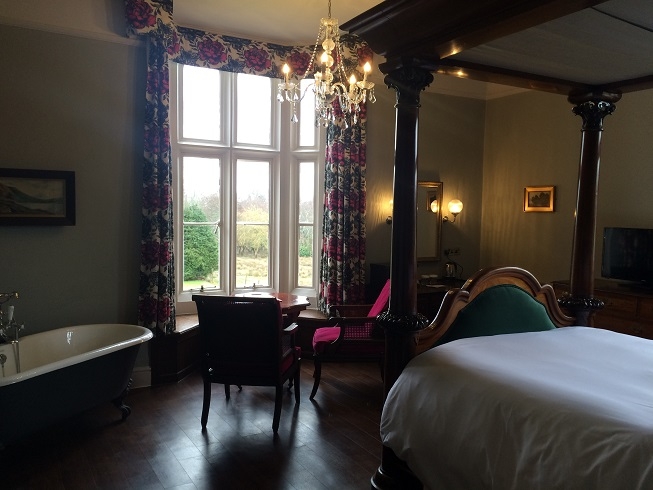 We're edging into intimate territory here at Danesfield House… there's a bathroom and a bedroom – but they're actually joined. Here's the bath, just next to the bed…
And here's the same room, with the view from the bed showing the shower cubicle. Which is totally see-through, meaning you can't help but watch someone have a shower.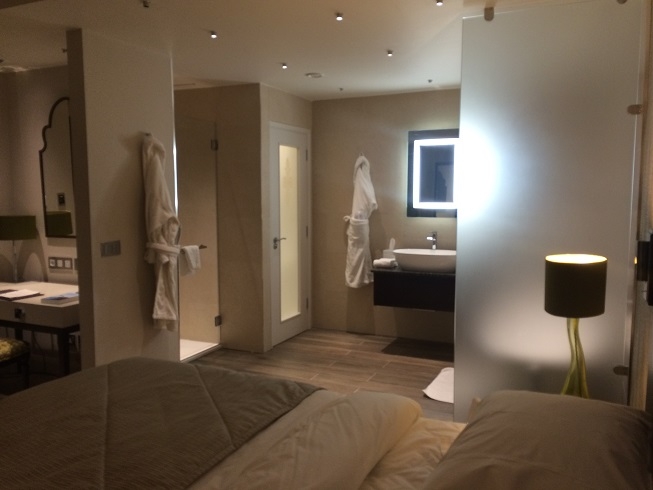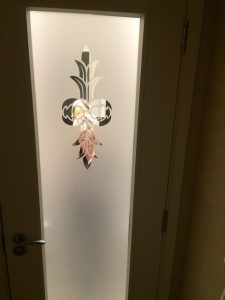 They also have transparent loo doors, as demonstrated here by my friend Lisa (she is posing for this picture, before you wonder otherwise).
Some hotels have gone for a different approach, and have two baths actually in the bathroom, which is quite a nice idea.
Here's the bathroom in our room at the luxury hotel Bailffscourt hotel and spa.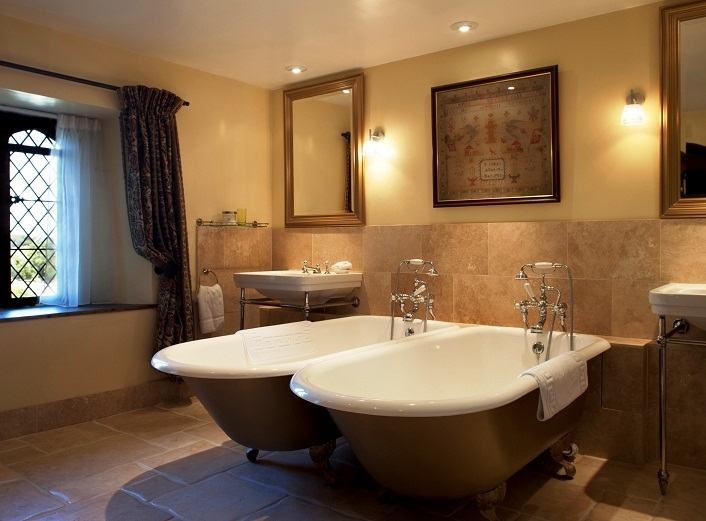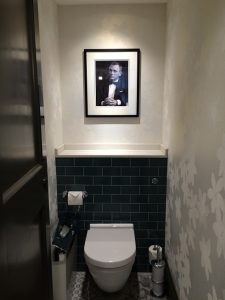 Credit must also go to Foxhill Manor (again) for having a whole range of loos to choose from, featuring your favourite Bond. So you can go for Daniel, Sean, Timothy or Roger (sorry, no George).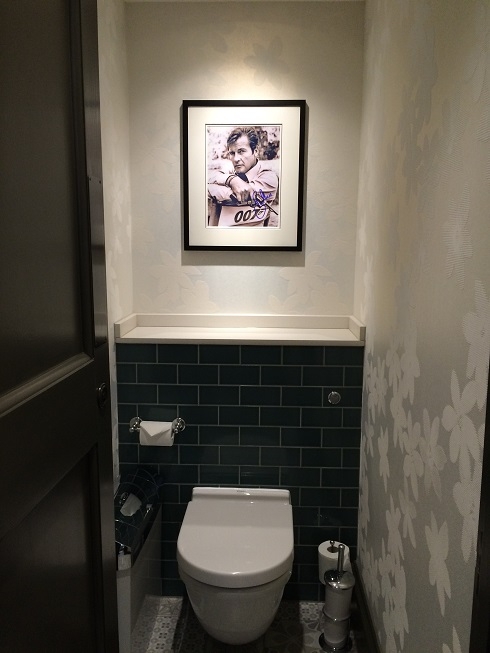 However nothing can make up for this from Foxhill – an entirely see-through bathroom, which is actually just by the main entrance to the bedroom. So the moment anyone walks in … well, let's hope you don't mind getting to know your bedroom companion really, really well…
If you like reading about luxury hotels then make sure you subscriber to my regular email. And here's some of the hotels mentioned above which are really worth checking out – full reviews below!
Barnsley House hotel and spa – a wonderfully cosy Cotswolds hideaway
Dormy House hotel in the Cotswolds – so snug, you'll never want to leave
A luxurious country escape at Bailiffscourt hotel and spa, West Sussex