Last year was a hectic one for ALadyofLeisure.com with 50 fabulous places reviewed, and with so many to choose from, it's hard to pick out the best. However some were so memorable that I wanted to single them out for special praise – and hopefully encourage many of you to discover them for yourselves. Do let me know what you think of my choices – and what you think I should be reviewing in 2016.
Most memorable meal
Winner – Judgement of Paris tasting menu at The Vineyard, Newbury
The eight-course menu made for a stand-out evening of its own, but hotelier Peter Michael's idea was to replicate the infamous wine-tasting in Paris in 1976 when for the first time, Californian wines beat French wines in a blind-tasting. Each course comes with two wines for you to taste – so if the course calls for a sauvignon blanc, you'll get one French and one Californian, and you just have to decide which is which. Fiendishly, some wines are served in black wine glasses so you have to guess the colour too – far more difficult than it might sound! The whole evening was a delight for the senses and a must-do for wine-lovers everywhere.
Runner-up – Dinner at Gravetye Manor, Sussex
From the canapes to the amuse-bouche watercress soup, hand-dived Orkney scallops with miso glaze, to the Cornish turbot with black rice and girolle mushrooms and herb-crusted saddle of lamb with roasted garlic and haggis and onto a wonderful cheese trolley, the food at Gravetye Manor is a foodie's delight. Lunch in the garden and breakfast the following day were also first-class – small wonder that shortly after my visit, the Sussex hotel was awarded a prestigious Michelin star.
Best room
Winner – Dormy House, Cotswolds
It wasn't the biggest bedroom, nor had the most spectacular view, but I thought that The Snug at Dormy House was one of most memorable of the year. The moment I walked in I felt completely at home (and wondered how to make my home more like it). It had a cosy lounge, immaculate bedroom, immaculate bathroom with a walk-in shower and massive roll-top tin bath, Bose radio, a room owl, an iPod on which to order cocktails, and just seconds walk (in white fluffy robes) to the hotel spa, it was a delight to stay in and a wrench to leave.
Runner-up – Luton Hoo
There was something rather special about the Lady Butter room at Luton Hoo and we weren't the only ones to notice; Hugh Grant had memorably hidden in its unique little sink closet in Four Weddings and a Funeral. The room itself is huge, with room for a massive bed, desk, fitted wardrobes, three piece suite, huge bathroom and of course – the surprisingly useful sink closet. There is also a spectacular view of the grounds.
Best hotel spa
With hotel owners spending millions on creating amazing spa experiences, there is no shortage of places to stay where you can be thoroughly pampered. My joint winners for 2015 are:
Dormy House, Cotswolds
Unusually, the spa is actually part of the hotel building, so you can pad downstairs in your robe and be lounging by its 16 metre indoor infinity pool within seconds. With a smart and modern look designed to make the most of limited space, there's an outdoor hot tub as well as two saunas, a salt steam room and tropical rainfall shower and it is all immaculate.
Bailiffscourt, West Sussex
The beautiful high-timbered glass-walled spa building houses a 12 meter indoor pool, treatment rooms, fitness suites and relaxation rooms while outside is another 12 metre pool (heated) and hot tub. There are magazines, free Nespresso coffee, towels galore and you'll never have to fight for a lounger.
Honourable mention: The spa at the Spread Eagle, Midhurst, is small but perfectly formed, managing to fit in a swimming pool, hot tub, loungers,  sauna and steam room in a limited space but still keep it relaxing. I had one of the best massages I can remember here – I say remember but it was so relaxing I think I actually fell asleep – to emerge after 90 mins practically floating.
Most indulgent afternoon
Winner: Barnsley House, Cotswolds
The outright winner here is Barnsley House and its fabulous private cinema. To spend three hours in your very own cinema with just your friends, popcorn, G&Ts and – as we did – Deborah Kerr and Cary Grant in An Affair to Remember – was such a treat it made an overnight stay really special. There are more than 500 films to choose from and it doesn't cost anything to book. Bliss!
Runner-up – The Pig near Bath, Somerset
Arriving here on a sunny Sunday afternoon just in time for a lengthy lunch outdoors in its lovely garden was a highlight of last summer. The food was wonderful, the view – including a local herd of llamas – beautiful and it was one of those classic lazy afternoons you thought only existed in childhood memories.
Best gardens
Winner: Gravetye Manor, Sussex
Head gardener Tom Coward has sensibly decided to stick with the philosophy of William Robinson, the world-famous garden expert behind the gardens at Gravetye, which was to create a classic English garden, where the natural beauty of woods and gardens rather than forcing or controlling them into more formal styles. The result is colourful, chaotic and a pleasure to gaze at over an al fresco lunch.
Runner-up: Ashdown Park, East Sussex
Just walking out onto the terrace to see the gardens unfold took my breath away, and sitting on the terrace with a morning coffee gazing out onto the 186 acres is the perfect start to a summer's day.
Best setting
Winner: Ynyshir, Powys
Its location near the west coast of Wales is the very definition of remote, but Ynyshir benefits from truly spectacular surroundings. Overlooked by the glowering mountains including Cader Idris and with beautiful lush gardens of its own, Ynyshir is a beautiful and welcoming sight for any traveller.
Runner-up: Macdonald Compleat Angler, Marlow
It's all about location so they say, and it can't get much better than right on the banks of the Thames, with views of the Marlow suspension bridge, All Saint's church across the river, and a bubbling weir on the other side. Couples can get married at the church and hop on a boat across to the hotel while the wedding guests amble over the bridge.
Best service
Winner: Gravetye Manor, Sussex
It's hard to single out any one hotel or restaurant as there has been terrific service at many of them, but the staff at Gravetye Manor really went the extra mile to be friendly, helpful and efficient which made for a great stay. From the immaculately-turned out general manager Andrew Thomason to one of the newest members of the team, James, our dinner waiter who unveiled the cheese trolley with panache, the team didn't put a foot wrong.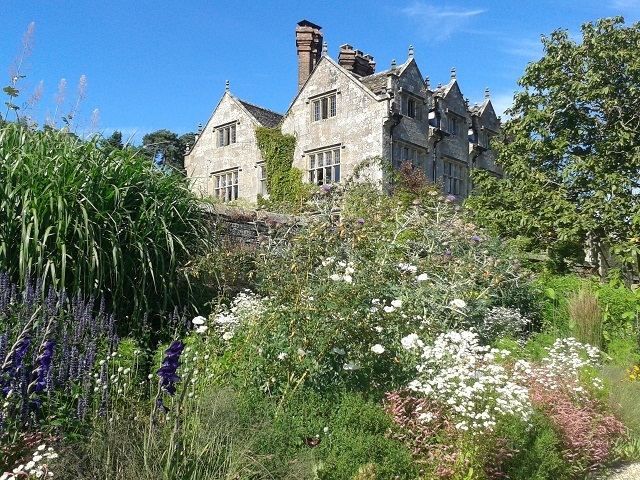 Runner-up: Barnsley House, Cotswolds
Again the general manager sets the example for the rest of the staff and Michele Mella is a consummate host: friendly, welcoming and utterly capable. The team were cheerful, eager to help and nothing seemed to be too much trouble (even dealing with a local power-cut with poise and good-humour).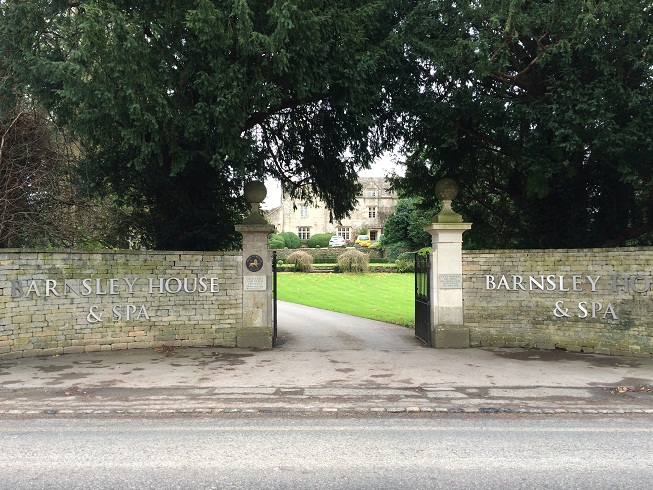 Best classic country house experience
Winner: Hartwell House, Buckinghamshire
It has the history – French king Louis XVIII, the Queen Mother and Bill Clinton have all stayed here – the grounds and the imposing building which makes a stay here feel as if you've stepped back in time. Guests wanting a decent spa and quality food won't be disappointed, but Hartwell's charm lies in its old-fashioned style, its grand bedrooms, its sweeping grounds and its opulent lounges, the perfect place for afternoon tea or a pre-dinner drink.
Runner-up: Huntsham Court, Devon
Available only as a whole-building hire, Huntsham Court is exactly the kind of place you'd like in the family to pass down the generations. It is charming, vast, unfussy and homely and will fulfil your fantaties of being Lord and Lady Somebody perfectly.
So do you agree with my choices? And what would you like to see on the winners' podium this time next year? Please add your comments and let me know what you think are the truly memorable places to stay.