What's wrong with having a photobombing yellow car, you might ask? Poor Peter Maddox. The 82-year old has been accused of allowing his little yellow Vauxhall Corsa to 'photobomb' otherwise picturesque shots of Arlington Row in Bibury, acknowledged as one of the prettiest streets in Britain.
I'd like to make the point that the cheerful little motor actually adds to the scenery, not detracts from it.
True, it might look more like something you'd find in an episode of Inbetweeners.
But without its presence the row of cottages would just look exactly like a postcard, or a publicity shot, and one that could have been copied and pasted from any number of VisitEngland brochures.
The inclusion of Mr Maddox's car means you can actually prove you were there, and in a living, breathing, inhabited village rather than one which every aspect of human life (including the need to park your car somewhere) has been irradicated in favour of a pretty picture.
In solidarity therefore, here is my equally comic-looking car, a bright yellow Fiat Seicento (looking even more like the Inbetweeners' car, if that's possible) in a variety of rather beautiful settings:
Here's  the Fiat outside the rather posh Luckham Hotel and Spa near Bath…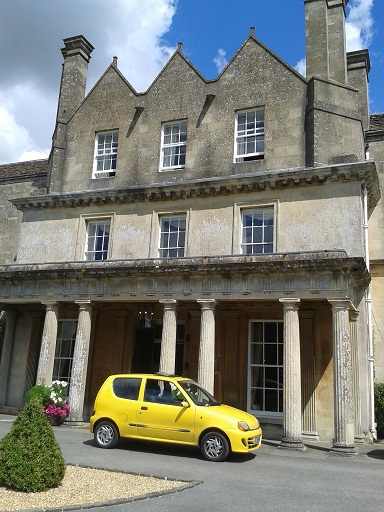 The next day it popped over to the also very lovely hotel The Pig near Bath
Recently it visited the Compleat Angler in Marlow…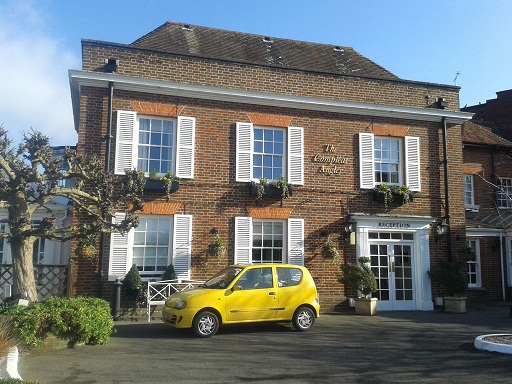 This very nice man at the ultra-swanky Cliveden House Hotel (yes, the Profumo one) couldn't wait to get my car out of the way (I mean, very kindly offer to park it for me)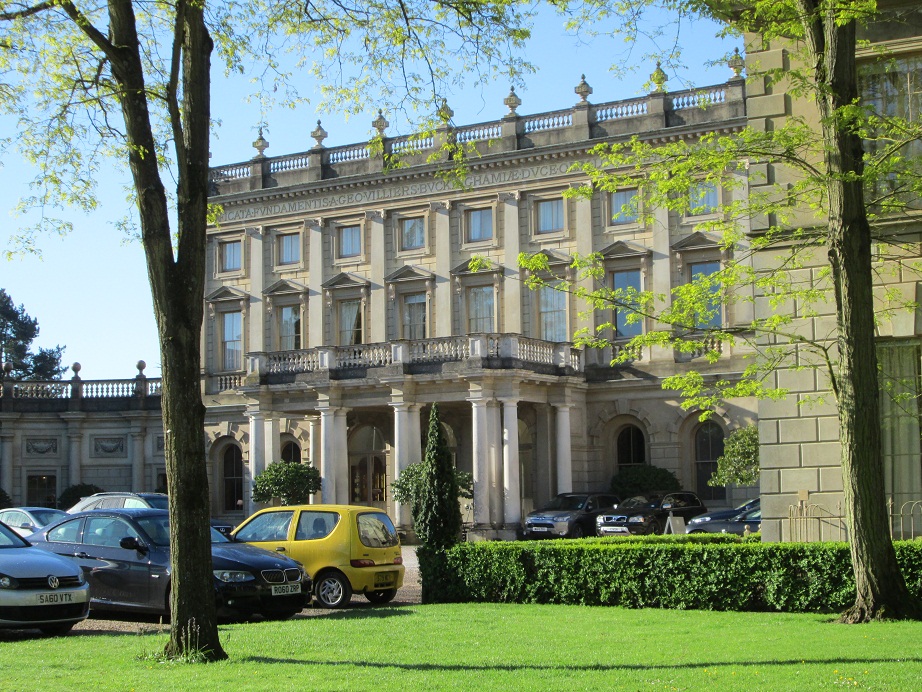 However I would argue it complements the beauty of Cliveden rather well…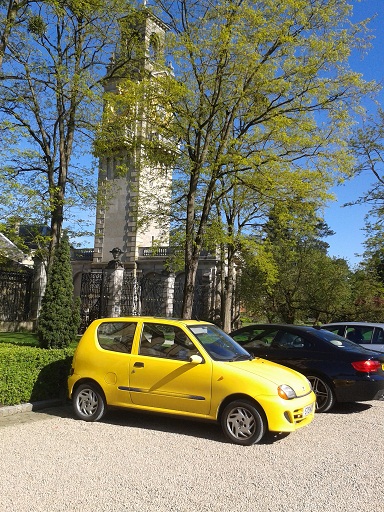 …even outshining the newly restored bell tower. It's hard to compete with a little yellow car!