Feeling my car's clutch cable snap while driving to the airport was not the greatest of starts to our Cape Verde holiday, but after a several hours on the hard shoulder of the M1, a succession of train journeys and an impromptu overnight hotel stay at the Hotel du Vin Bristol, we were finally on our way – if from Bristol airport with Thomas Cook rather than Manchester airport with TUI as originally planned.
Small wonder that when we finally arrived at our resort, 24 hours later than planned, we dumped our bags in our rooms and headed straight to the bar to throw ourselves around on the dance floor to the music. We were wearing jeans in 27-degree heat but hey, our holiday had finally started! It was only a minute or so later that we realised we were the only people dancing. The bar was packed with people wearing cool floaty dresses and drinking colourful cocktails but it seemed that dancing was just for us. Thankfully after a while some brave souls – all women – followed our example. 'Thank goodness you're here,' one said to us. 'This is the liveliest it's been all week.'
If you are looking for Ibiza-style parties and all-night danceathons then the hotels of Sal, Cape Verde are probably not what you're looking for. However if you're after a relaxing week by the pool, soaking up the rays and enjoying almost constant food and all-inclusive cocktails then this will suit you perfectly.  There are some interesting places to visit outside the resorts but as the island is just 20 miles from head to toe they can be seen in less than a day leaving you more time to just relax and indulge yourself.
I'd first heard about Cape Verde, or Cabo Verde, the archipelago of islands off the north-west coast of Africa, when I wrote a piece about how British holidaymakers were turning their backs on Turkey and Egypt in favour of Cape Verde, seeing it as safer spot for their summer holidays.
It had other advantages too: all-year-round sun made it perfect for a winter break while being much nearer to the UK than the Caribbean (average monthly temperatures lie between 23-29C), plus the minimal time difference meant less jet leg and more time on the beach.
There are now regular flights from Bristol, Birmingham, Manchester and London either direct or via Lisbon and Cape Verde is now one of the fastest-growing holiday destinations for Brits. Figures just out last week show that 644,000 tourists visited Cape Verde last year, a 13 per cent jump on the previous year, and the rate of growth is set to continue.
The Cape Verdean government, mindful of problems associated with the rapid spread of tourism, has instituted strict planning regulations, such as no building above a certain height and has levied a 25 euro tourist tax on all visitors (you can buy this at the airport when you land if your tour operator hasn't included it) but there's no question that I were to return in a few years' time the landscape would look rather different.
My friend Lisa and I were spending the week on the island of Sal, one of the largest islands in Cape Verde and where the tourist industry is really booming. On the short transfer from the airport to our hotel the landscape changed from untouched featureless scrubland to row upon row of newly-built villas and, on the coastline itself, five or more hotel resorts lined up next to each other on the brand new boardwalk.  Property development company The Resort Group alone is spending £1 billion on building hotels and villas on Cape Verde, including the Melia Tortuga, Melia Dunas, TUI Sensimar and our hotel for the week, the Melia Llana.
The Melia Llana opened less than a year ago and has three pools, two restaurants, four bars and what seemed like about 10 sun loungers for each person. There was certainly no need to worry about not getting your sunbathing spot for the day. We were given a very smart split-level 72-metre Junior Suite which had a bed and TV upstairs, a lounge with sofa and another TV downstairs, a large bathroom and best of all, a balcony with a great view and our very own hot tub.
As members of 'The Level', which is the hotel's VIP club (for which you pay extra), we had a dedicated reception, an automatic late check out, an a la carte restaurant for breakfast and an access to a separate pool and lounge, just for The Level members.
Boasting comfier loungers and waiter service, we spent most of our sunbathing time there, although once we'd got to know more of our fellow holidaymakers we usually migrated to the main pool for the '3 o'clock club' – mojitos and daiquiris in the swim-up bar.
The food at Melia Llana was plentiful and excellent, with the ample buffet meaning you were spoiled for choice and likely to put on pounds. There was an air-conditioned gym and fitness classes to try and counter the effect of unlimited desserts but most people opted for a few lazy lengths of the pool instead.
During the day there were various activities on offer, such as aqua-aerobics and cocktail-making, and the evening entertainment ranged from local singers and musicians to a juggling unicyclist and fire-eater, but there were several other bars onsite for those who'd rather drink and chat instead. Being less than a year old, the resort was still immaculate and the hard-working and friendly staff cannot be faulted for the effort they put it to keeping it so.
The weather was warm and sunny if strangely overcast for the whole of the week we were there, making for an odd purplish sky, no sun and therefore no sunsets. (I'm told this is unusual). It was a shame to miss out on the blue skies we'd been expecting but it probably made for safer tanning for my fair skin: we'd also been warned that Cape Verde was windy but our part was sheltered from all but a light warming breeze.
I tend to get a little stir crazy if I'm on a resort too long so one morning I took the free shuttle bus into the local town of Santa Maria, just a few minutes away.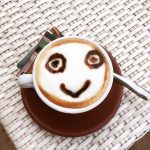 The town is small but the sandy beach is impressive and I spent a morning watching the world go back from a local cafe with very smiley cappuccinos.
Tourists are prime targets for locals selling anything from souvenirs to scuba-diving trips and after ten rather persistent approaches in the first five yards I dashed into a shop to borrow their scissors and cut off my all-inclusive wrist-band which seemed to help a little (the tours reps advise you to hide it under a sleeve but it's rather hard in a t-shirt!).
We hired a taxi for a longer explore round the island which gave more flexibility than a formal excursion: rather than going swimming at the Pedro Lume salt lakes – Cape Verde's answer to the Dead Sea – our driver Tony took us on a hair-raising off-road route to get the best views from the top.
From there we went to the Blue Eye of Buracona which is billed as 'one of Sal's natural wonders' – it's basically a turquoise glow on an underground lake caused by the sun's light which you queue up to peer at – more spectacular were the nearby waves crashing up into the rocky coast.
The tourist jeeps and taxis pretty much followed each other across the bleak centre to Terra Boa, a mirage in the desert, but for a local vibe the pretty town of Palmeira was best: wall murals, little shops and bars and locals playing the popular game of 'ouril' with ouris seeds – it looked like a version of backgammon and came over with slaves from the west coast of Africa during the Portuguese colonisation in the 15th century (Cape Verde was part of the Portuguese empire from 1462 when settlers came to the uninhabited islands until independence in 1975).
Signs that Sal is trying to compete with the party spots of Mallorca and Ibiza can be seen at Bikini Beach, a beach bar jutting out into the sea by Melia Llana.
It was nice to lounge in the sun somewhere new for a change but it's early days for Bikini Beach: while the food was good and the music pumping it certainly wasn't full or particularly lively, but then it's probably hard to lure people away from free food and drinks in the comfort of their own hotels. (It did serve a great pornstar martini though).
However it was interesting to meet The Resorts Group founder Rob Jarrett, who has at least 10 other projects for Cape Verde currently in the pipeline, on Sal and its neighbouring islands including Boa Vista and Santiago. There's no question that Cape Verde is going to change dramatically over the next 10 or 20 years – hopefully in a way which keeps and celebrates its original low-key charm.
A week at Melia Llana starts at £490 per person for at standard delux room, with swim-up rooms starting from £700 per person and a Junior Suite with The Level membership from £1,295.
Flights to Cape Verde can be bought as part of a hotel package with tour operators such as TUI (some flight-only seats are also available) or can be bought separately with TAP Air Portugal.
If you like reading about beach holidays then you're in the right place!
Mark Warner Greece: a week at the five-star resort in Rhodes