The wonderful thing about reviewing hotels for ALadyofLeisure.com is that I've discovered so many new places which I would never in a million years have come across otherwise, and the award-winning restaurant Ynyshir restaurant in Wales – which bills itself as a restaurant with rooms – is a perfect example.
A stay at Ynyshir restaurant
Tucked away in a remote (to me) corner of West Wales, the nearest towns being Machynlleth to the north and Aberystwyth to the south,
However it wasn't the food that stays in my memory as much as the wonderful setting and the fabulous welcome I received [note: I stayed here a few years ago so some aspects of Ynyshir restaurant might have changed since then]. Some hotels can pay lip service to the idea of customer service and treating guests well but you can't fake genuine warmth, and Joan Reen, who owned Ynyshir with her husband Rob since 1989 before her sad passing a few years ago, was a lovely and welcoming presence.
She chatted away cheerfully while I was checking in, showed me to my room, was behind the bar serving drinks before dinner and popped round to every table during the evening meal making every guest feel noticed. It was a lesson to other hotels in how it should be done and make me feel instantly at home – the perfect start to any stay.
Arriving at Ynyshir restaurant
The setting of Ynyshir was close to perfection too, particularly as I arrived in the beautiful sunshine which had been a constant if surprising feature of my week's tour of Wales. The house is set in lush, green gardens, as well looked after as any park, and yet it was framed with the imposing Cambrian mountains which give it a wild and adventurous air.
Bedrooms at Ynyshir restaurant
There are some separate rooms in the grounds themselves, perfect for a romantic getaway or for people with dogs, but I stayed in the house itself on the first-floor in the Matisse room, possibly the pinkest room I have ever stayed in.
There were some lovely welcoming touches here which other hotels could learn from: there was a CD player with a selection of CDs to chose from; a well-stocked book shelf; a decanter of sherry next to bottle of local sparkling water, and the bathroom, down some steps from the bedroom itself, had a separate shower and bath, and full-sized shampoo, conditioner and shower gels rather than miniatures.
Exploring near Ynyshir
With a few hours to spare I decided to go for an amble around the gardens before dinner, but as it the way of these places, a short walk soon turned into an exhilarating hike, helped by a map of a local circular walk from reception.
After exploring the grounds I discovered a lovely church back on the main road, St Michael's, Eglwysfach, where poet RS Thomas had once been the vicar. Further along the road in the village of Furnace was, well, a furnace, an 18th century charcoal-burning iron furnace to be precise. It was immaculately preserved but its only use nowadays is as a home for bats.
Artist's Valley in Eglwysfach
Consulting my hand-drawn map I headed off the main road up into the hills along the way known as Artist's Valley – Robert Plant has a house nearby, I later discovered, and wrote part of Stairway to Heaven here, inspired by his surroundings. The walk took me through the woods, over a babbling stream and then up to the top of the hill from where there were some amazing views across the Aberdovey estuary and the nearby beach of Borth.
Dining at Ynyshir restaurant
Appetite duly worked up, there was just time for a quick change before joining the other guests for a glass of champagne before dinner. The restaurant is in two rooms at the front of the house, with large windows overlooking the gardens, while the brightly-coloured bar (with a roaring fire) is at the back of the house, behind the lounge.
It wasn't hard to spot artist and former co-owner Rob Reen's love of painting sheep: as in the lounge just across the hallway, his sheep paintings dominate the walls and can be a little overwhelming, especially with sheep adorning every plate on the table as well.
The menu at Ynyshir restaurant
Dinner at Ynyshir when I visited was a choice between the five, eight or 11-course menu (it's now more like 20 courses) and a quick glance at the Ynyshir menu revealed that this won't be a traditional dining experience. Courses have the briefest of descriptions, such as 'Ham cheese tomato' or 'Not French Onion soup' which means you are most certainly in the chef's hands.
I went for the eight-course menu and I thought some of the dishes were really terrific, such as the deconstructed (ie, assembled at the table) Caesar salad, the tiramisu and the bite-sized pieces of Welsh wagyu beef. Others were a touch on the bizarre side of experimental cooking – I'm not sure much was added by the bowl of hay and liquid nitrogen to accompany the carrots baked in hay. Much palaver was made of the long-awaited final dish, which saw the white chocolate petit fours made out of liquid nitrogen. It was very impressive indeed but by then it was well after 11pm and I'd been sitting there for three hours.
I know this is complicated cooking but the minute size of the portions (meaning they can be gobbled up in a matter of seconds) makes a half-hour wait between courses seem that much longer, and when dishes can be prepared in advance, or at the table (such as with the tiramisu) then you can't help but wonder why it takes so long to arrive. But maybe it's all part of the Michelin-star experience!
Breakfast at Ynyshir
Breakfast the next morning, back in the sheep-filled room, was a far simpler affair, just classically done cooked breakfast and the best-tasting smoked salmon (from Hay) I have tried for years. The intimate nature of the restaurant means it is easy to strike up conversation with other guests. My neighbours were from the US and had arrived at Ynyshir by hiring a car and driver in Amsterdam (as you do). They were heading onto Edinburgh and back via Bath, but were full of praise for this little treasure in the heart of the Welsh mountains. I couldn't agree with them more, and wish it was just a tiny bit closer to home. But that, I suspect, only adds to its charm…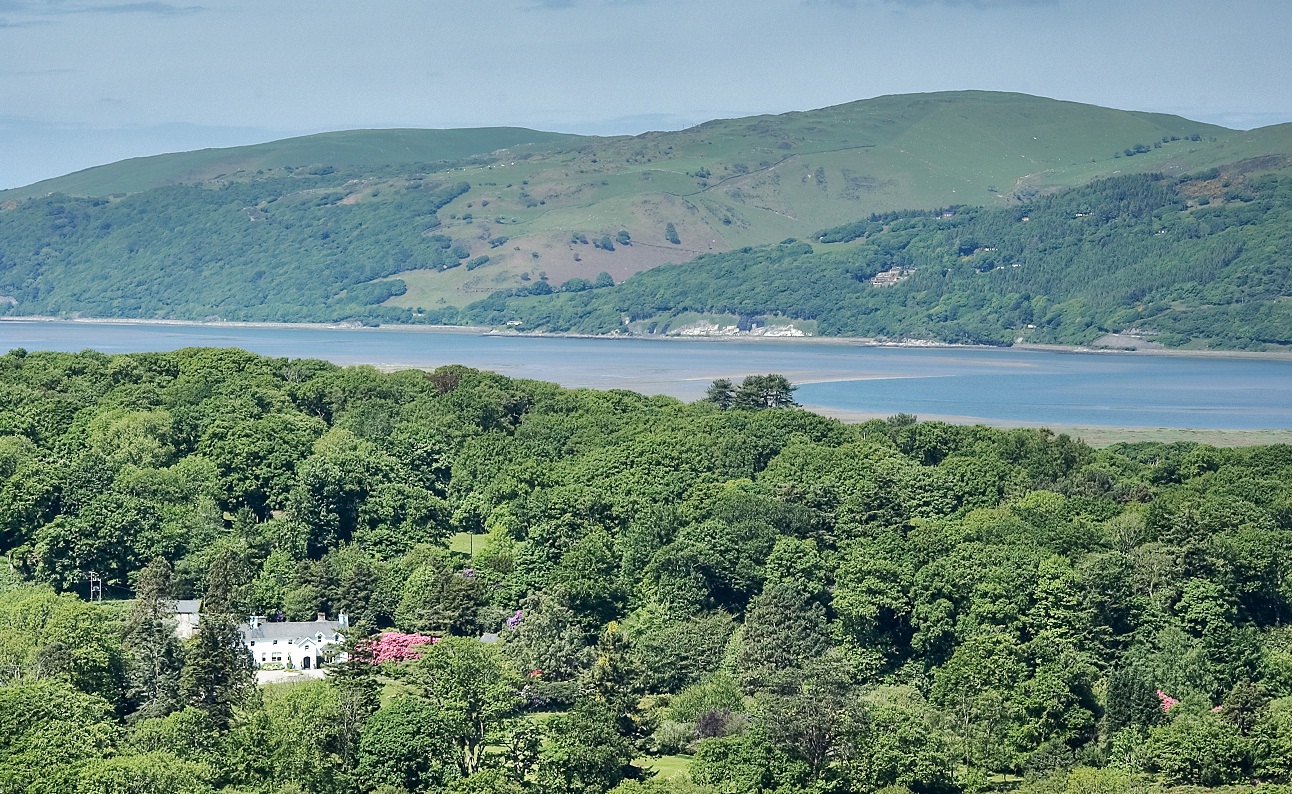 Hotel information and to book Ynyshir Restaurant
Ynyshir, Eglwysfach, Machynlleth, Powys, Wales SY20 8TA
Tel: 01654 781 209
Compare the latest prices, book Ynyshir and read more reviews of Ynyshir on Tripadvisor
Eight-course tasting menu
Not French onion soup
Mackerel, apple, bramble, backfat
Caesar
Pork, preserved cherry, eel
Carrot baked in hay and salt
Welsh wagyu (in three different ways)
Optional Lincolnshire double barrel cheese toastie with mushroom ketchup
Tiramisu
Strawberries, elderflower, sake.
Ynyshir Hall is a member of Relais & Chateaux. Chef's Table, Surprise tasting menus and Christmas and New Year packages also available.
If you're interested in other hotels with amazing food then check out A luxurious foodie stay at Gravetye Manor, a West Sussex gem; Hambleton Hall, Rutland: a warm, welcoming Michelin-starred stay; Hampton Manor: top class food and a step back in time; 14 wines at dinner and a relaxing spa at The Vineyard, Newbury